At last – I'm posting about my journey to Aruba.
Tiffany and Dustin along with their family and friends flew from the Boston area to celebrate their wedding in the lovely country of Aruba.  It was a great privilege for me to be a part of their destination wedding experience – I'm glad Tiffany invited me to photograph their special day!
They were married on the Canadian Thanksgiving weekend and we started off our series of photo shoots with a Trash-the-Dress session.  Tiffany wore a different dress for this session (obviously!).  T & D were up for a sunrise session which turned out to be spectacular as you will see.  Tiffany's mom picked me up at my hotel around 6am when it was still pitch black out.  Aruba is a nice little place to drive around in and unlike many Caribbean countries, you generally don't have to worry about getting clobbered with a baseball bat!
Here are a just a few photos from our session on October 8, 2010.  I've posted a few similar photos in both colour and black & white because sometimes it's just too hard to decide.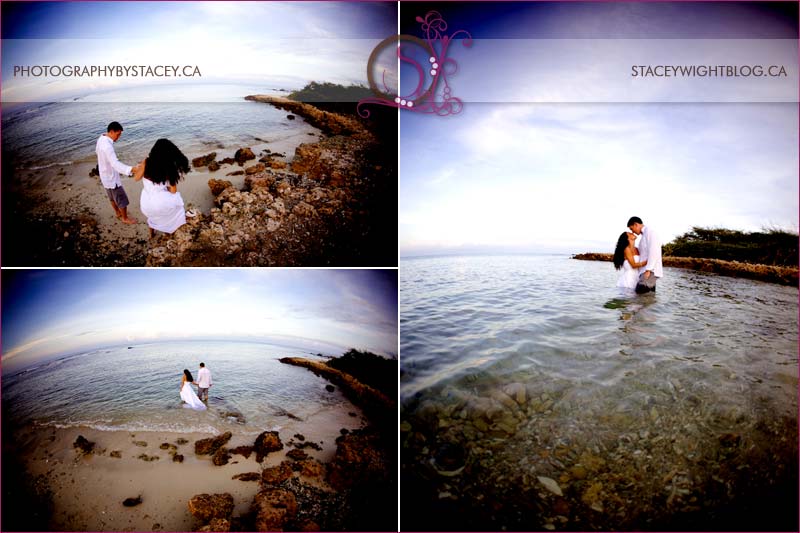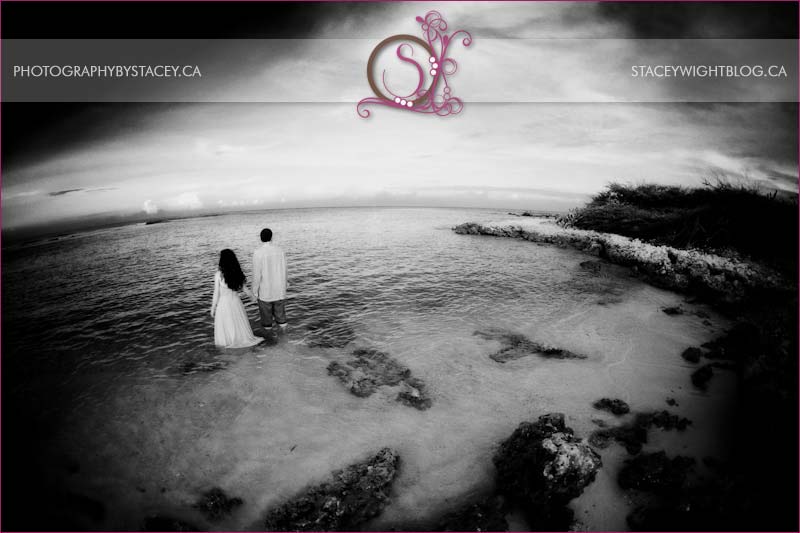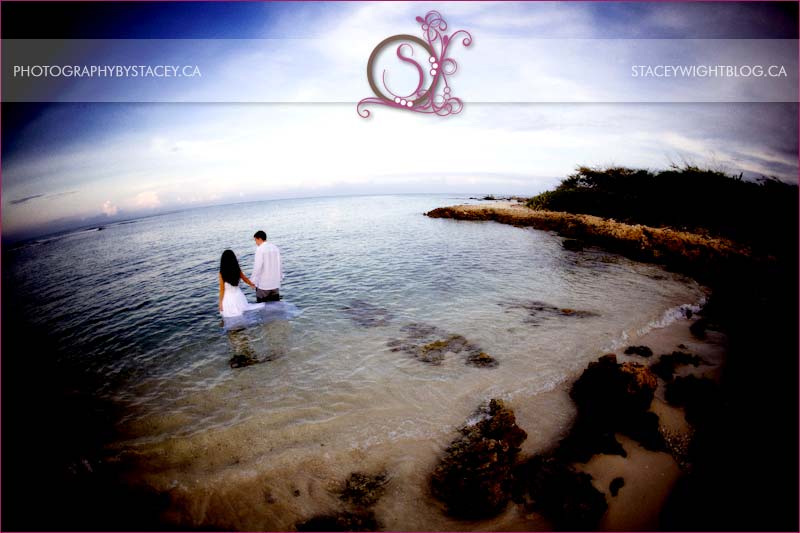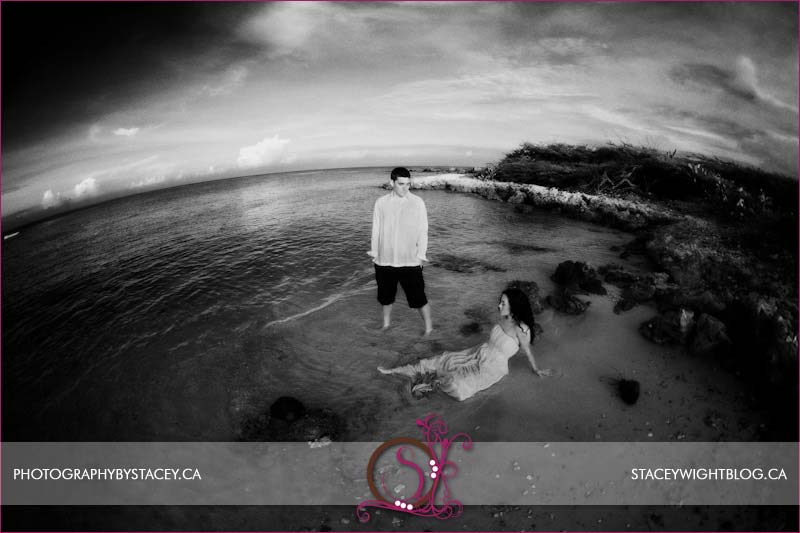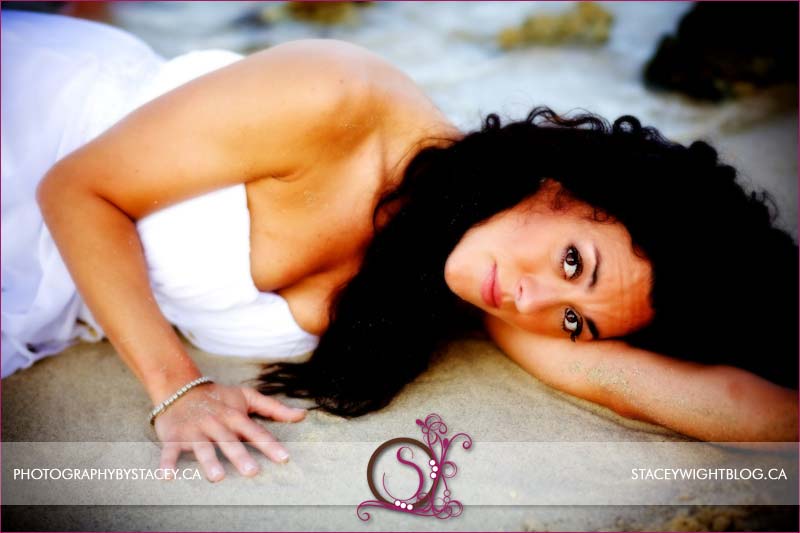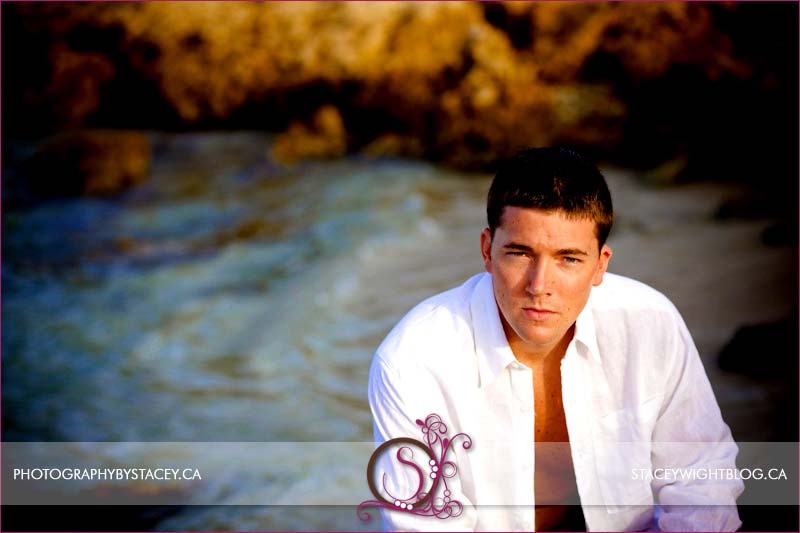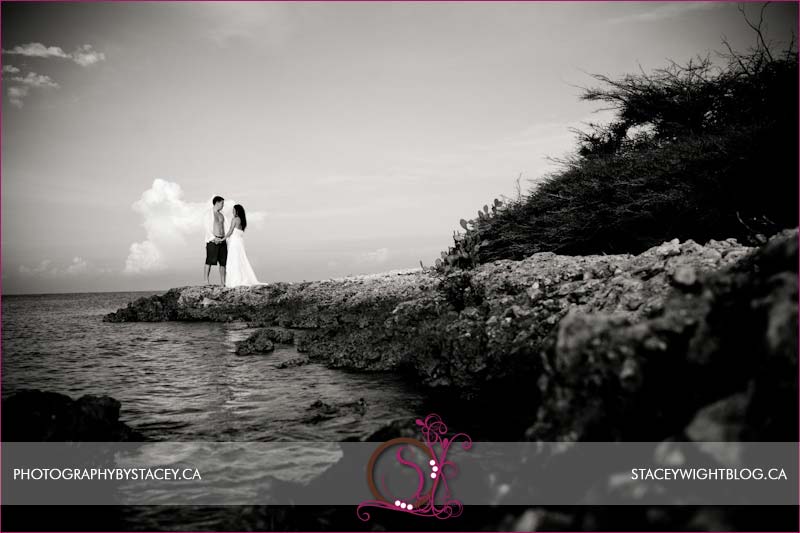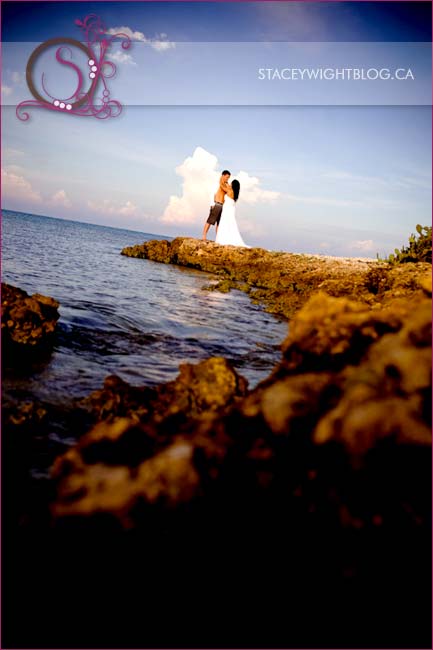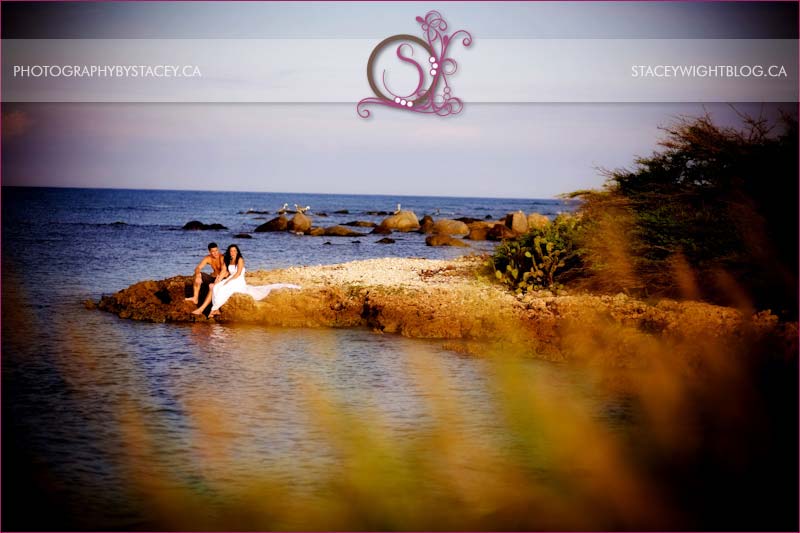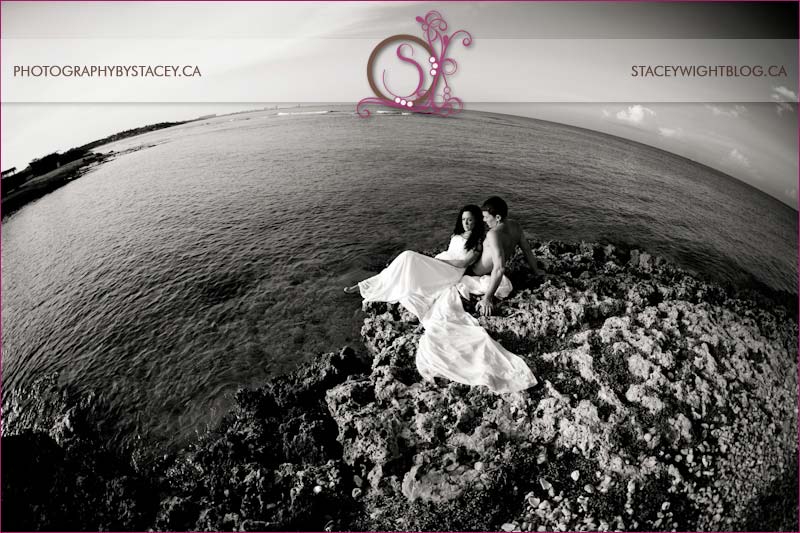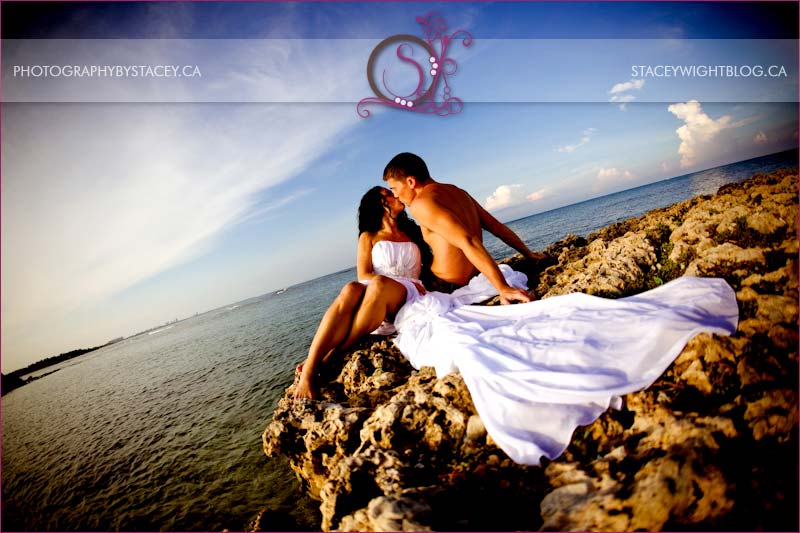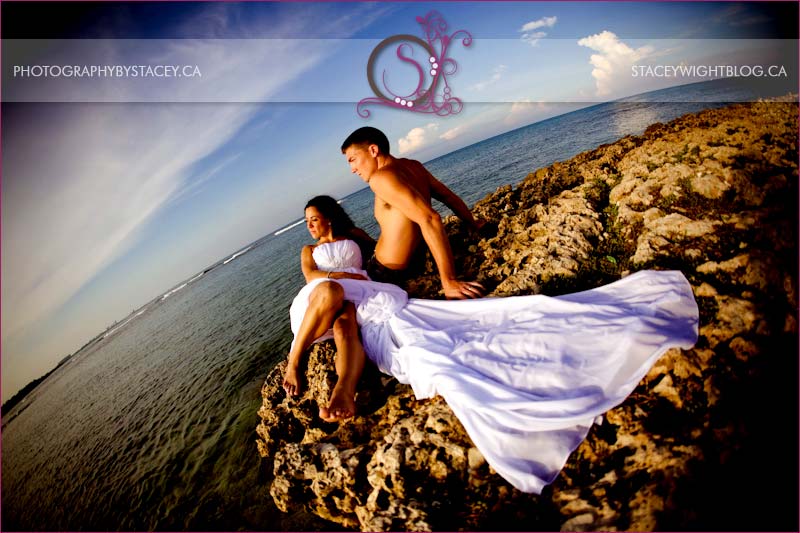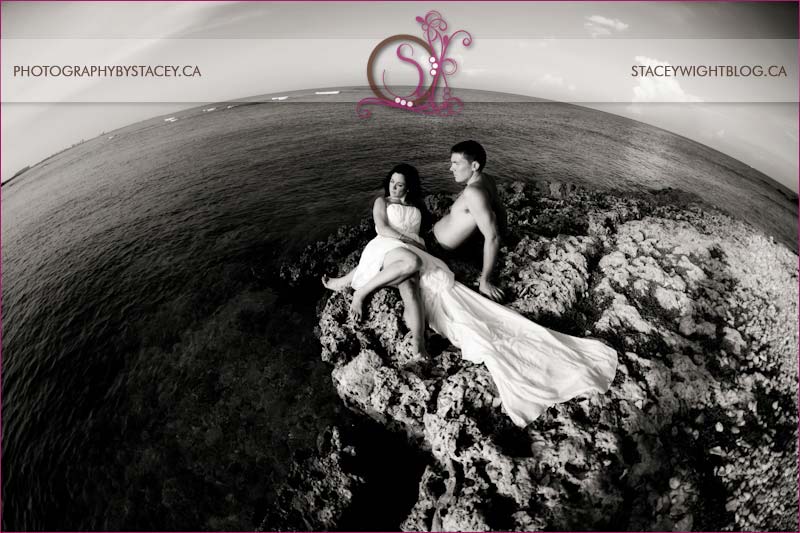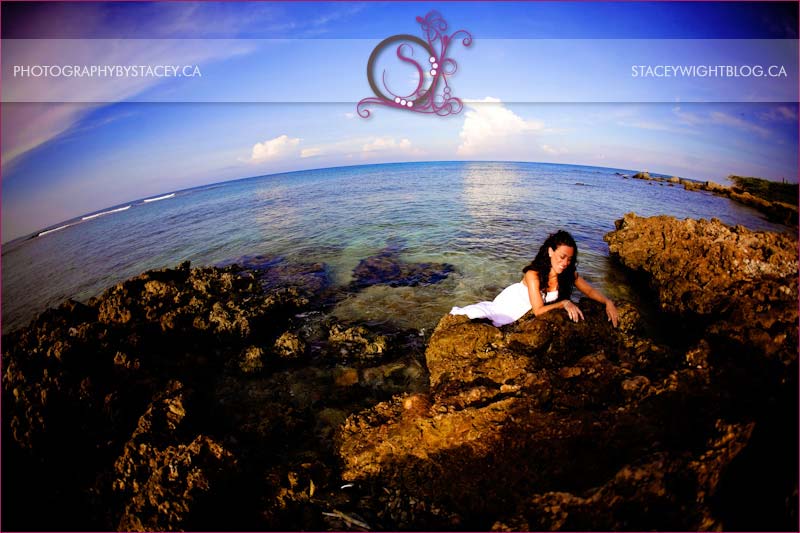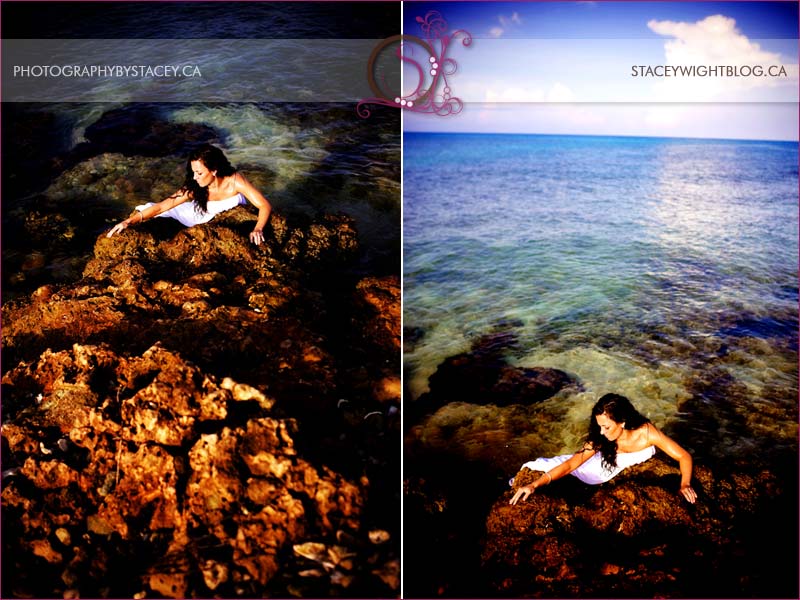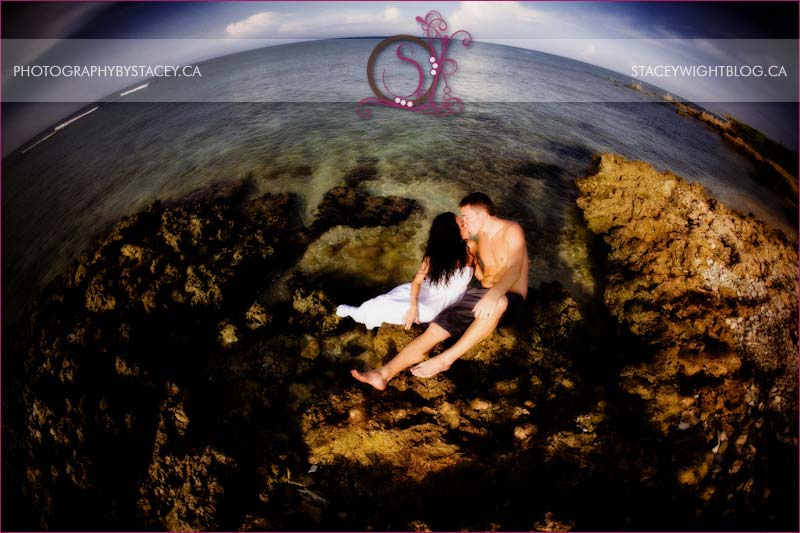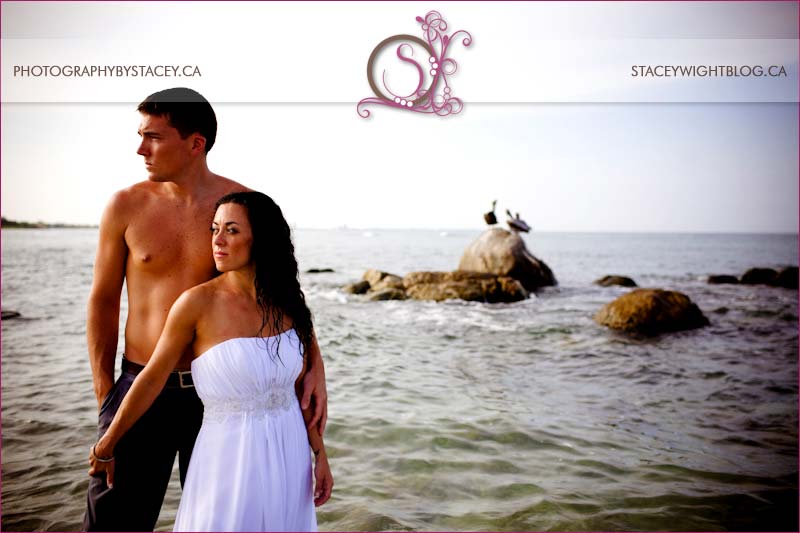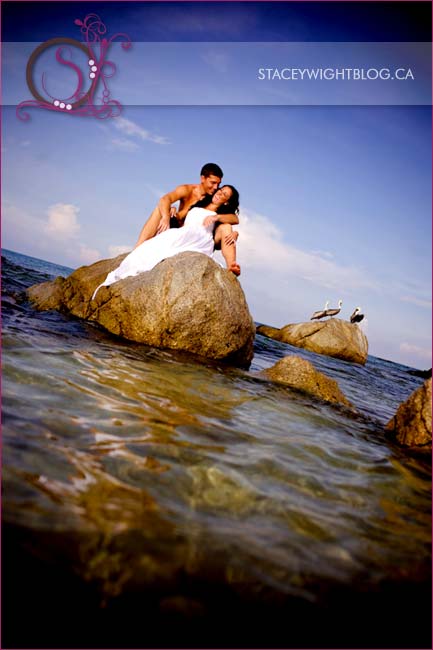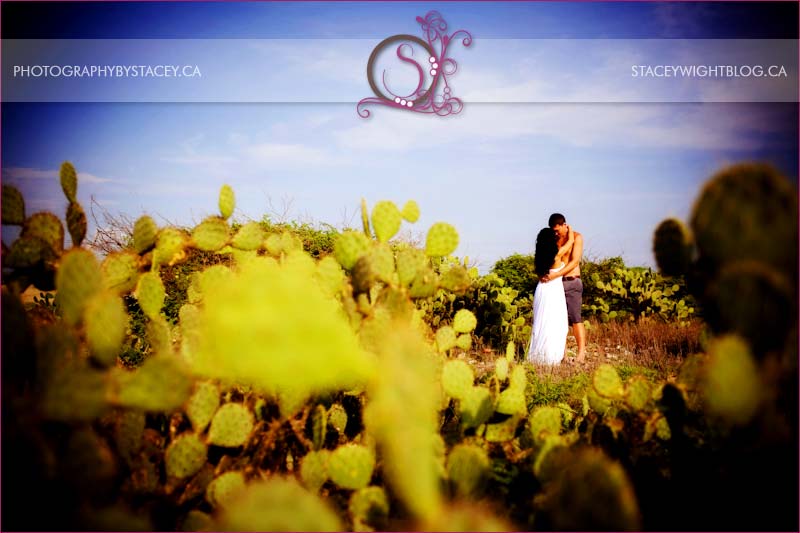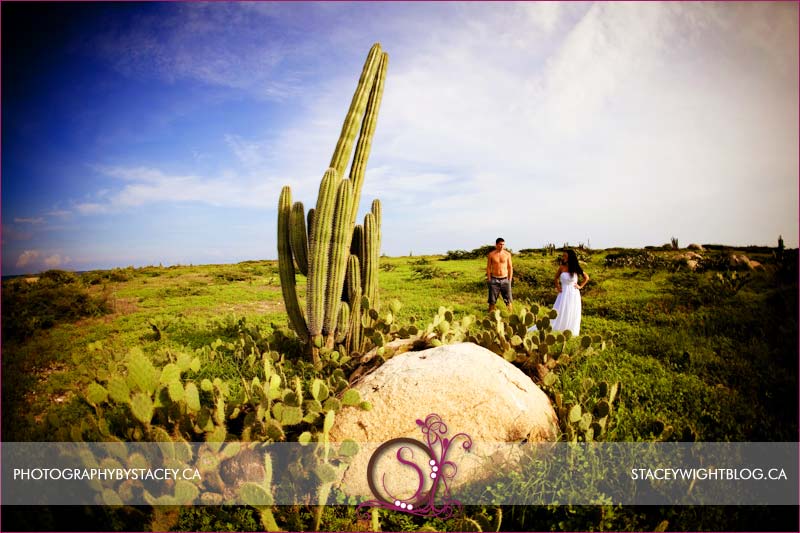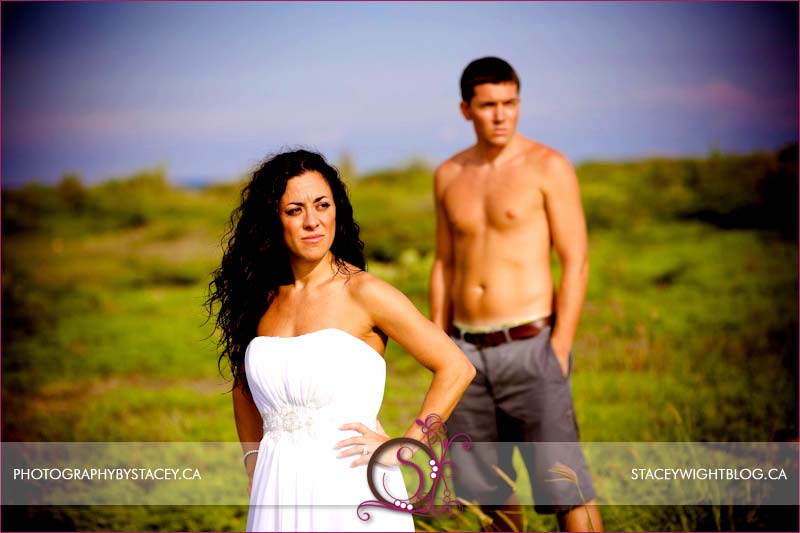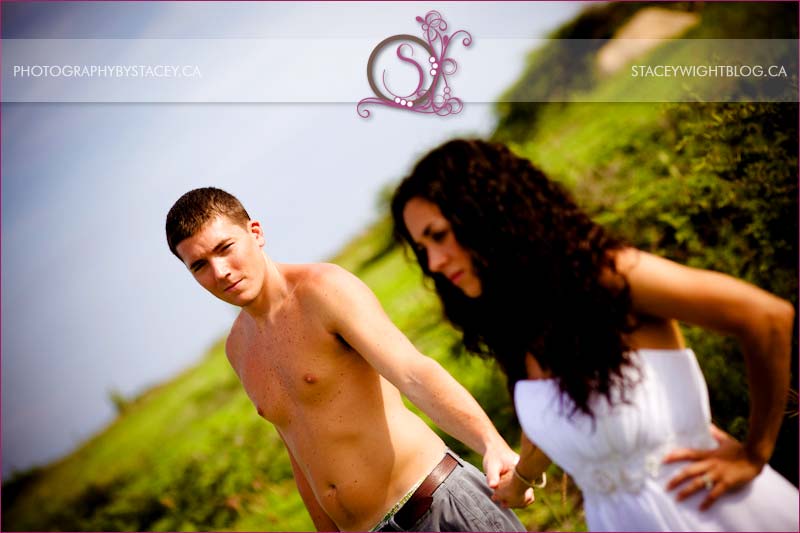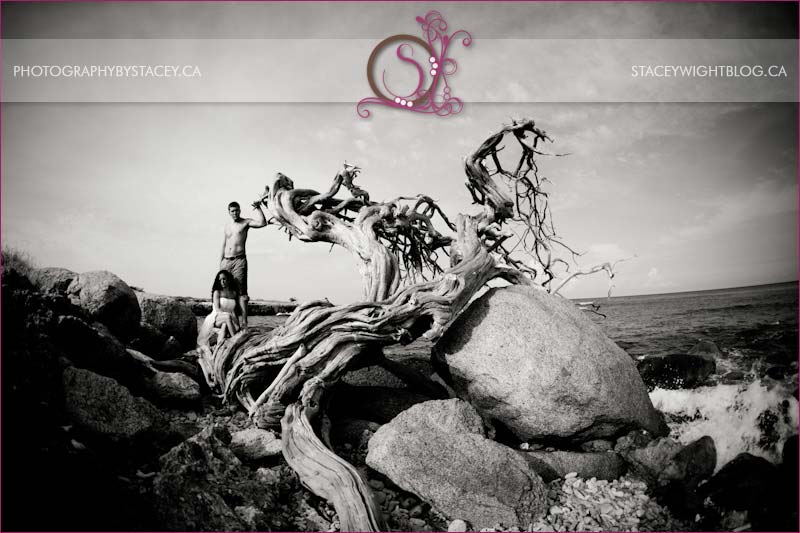 Ok, so we almost drove by this super fun tree, but I knew if we didn't stop for a few photos, I would live to regret it. LOVED this location! I "think" this is a dying Divi-divi tree, but don't quote me on it.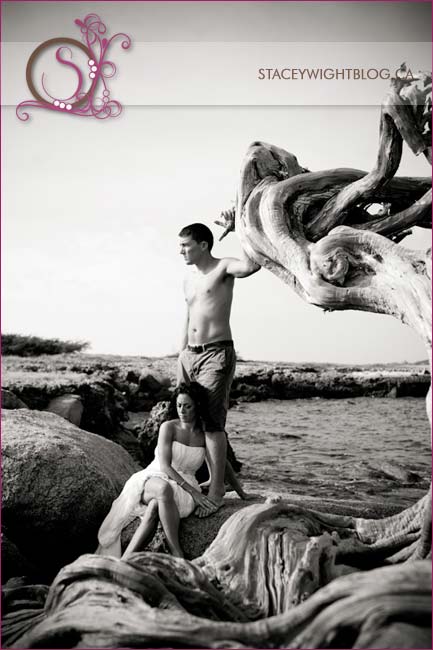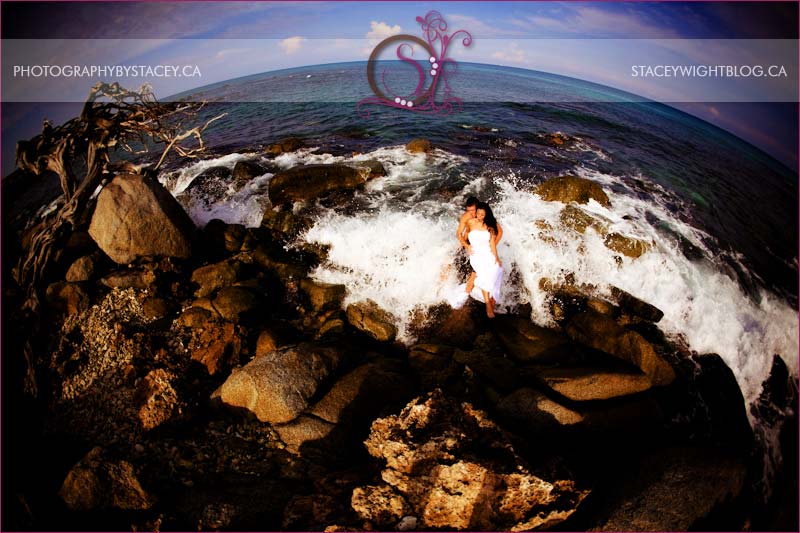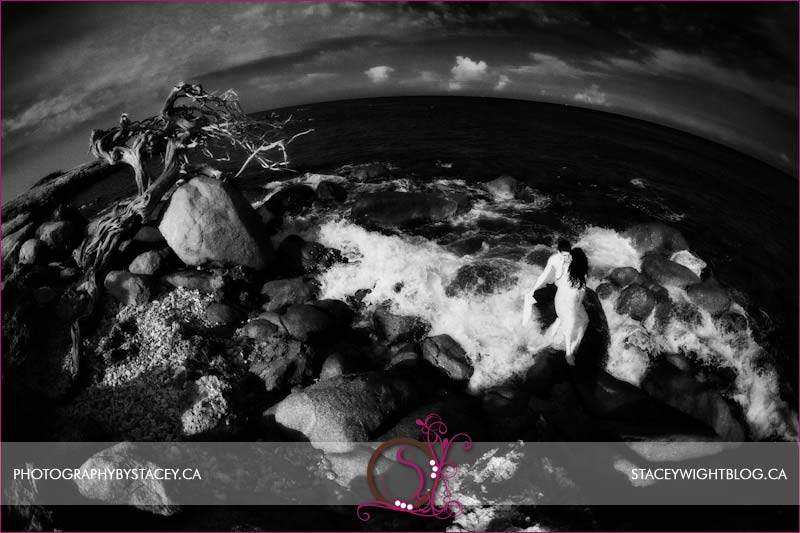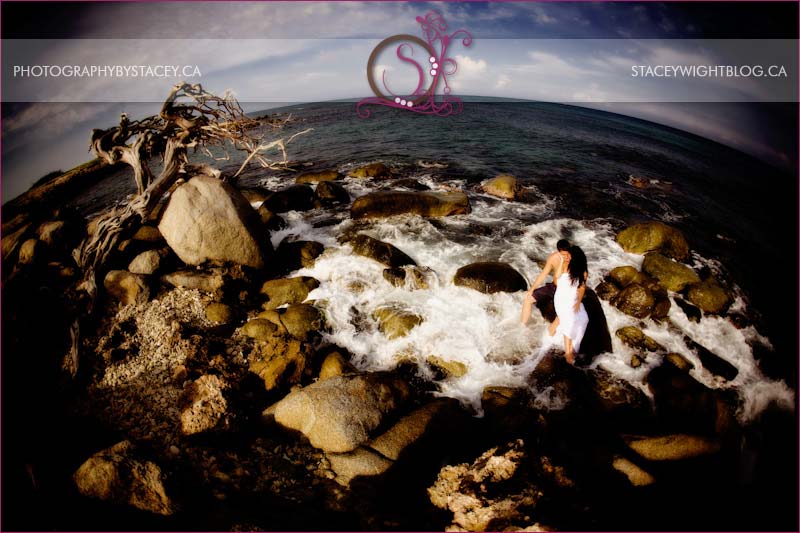 Hello photogenic waves.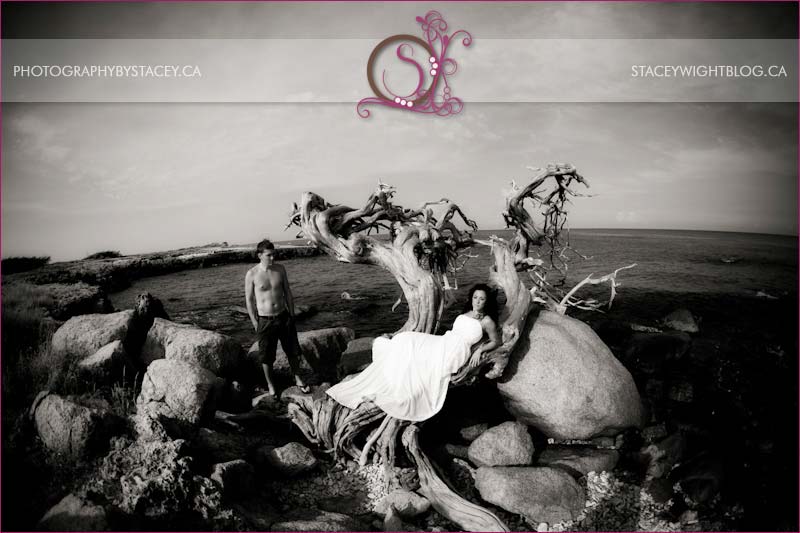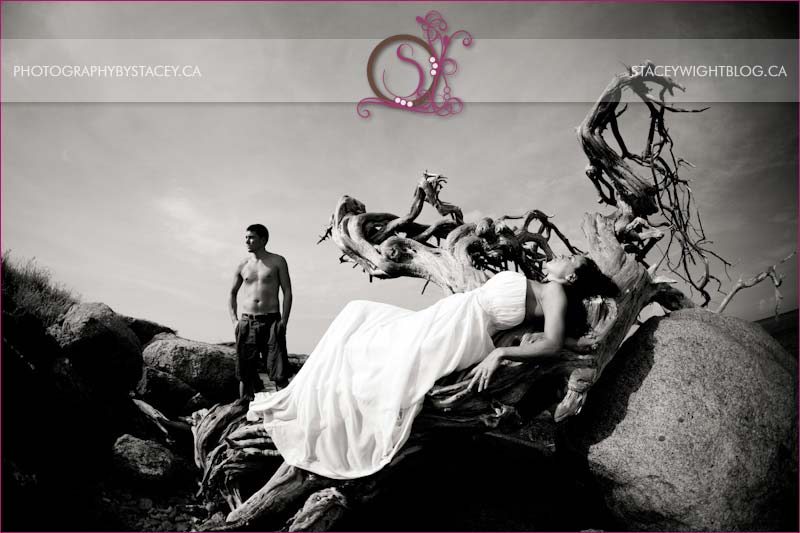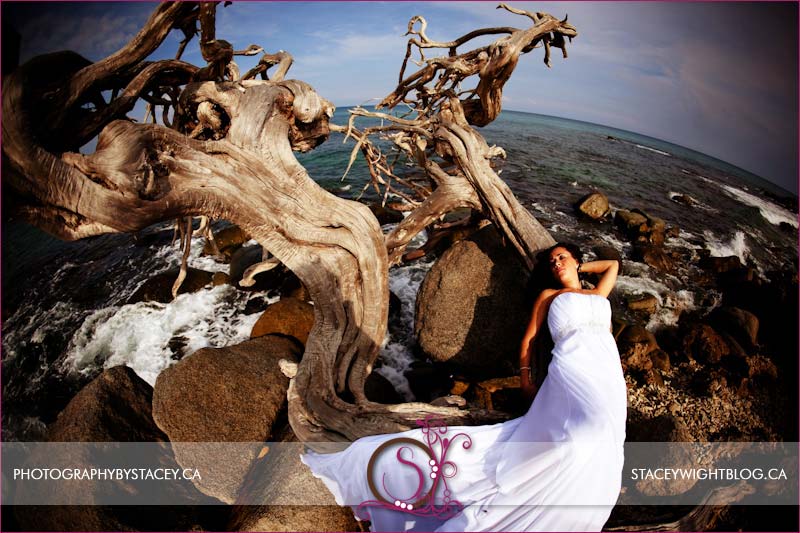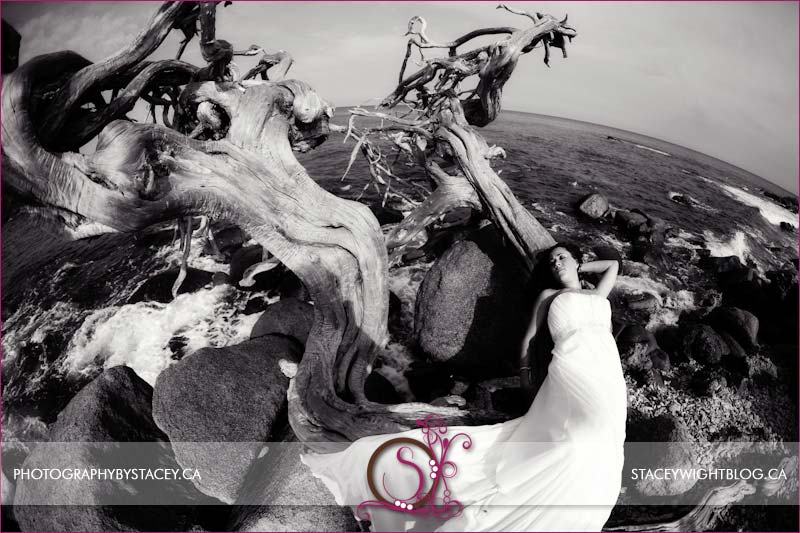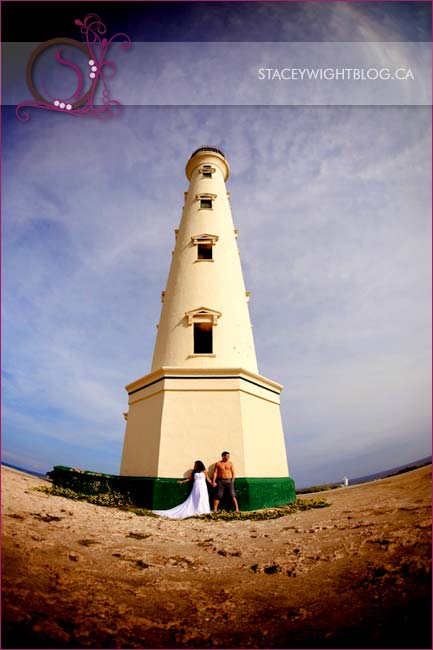 The famous lighthouse in Aruba.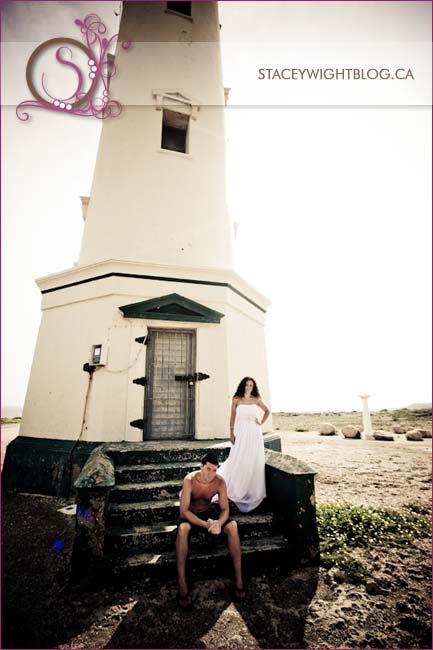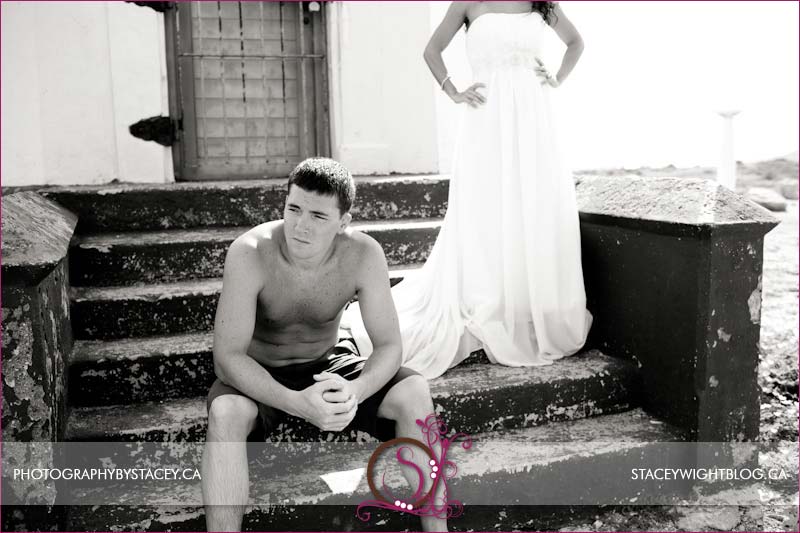 A "special" photo session from Aruba will be posted next!