I am back from Aruba!  I spent the weekend there shooting Tiffany and Dustin's wedding.
Aruba is a whole new game compared to the Dominican Republic. I was glad I could finally experience shooting a destination wedding in a country other than the D.R. (just for something different). Unlike most Caribbean countries, Aruba is one you can actually go out and about in and not really have to worry about getting mugged or murdered. I think Aruba is actually a country I would consider going back to explore in further detail. I did not have any time to myself over the weekend so I did not get to do any sightseeing.  I would go back for the ATVing alone!
Once airborne in Toronto, Aruba is about a 5 hour flight. I wasn't able to get a direct flight for a short duration, so I had to fly via the U.S. which I had never done before.  I switched planes in Newark (New Jersey) and was so incredibly thankful my checked luggage did not get lost, delayed or stolen.  I stayed at the Renaissance Aruba Resort and Casino – Tiffany and Dustin were married on the private island portion of this hotel.
Other than price, I am not sure why more Canadians don't vacation or get married in Aruba.  I think the biggest misconception might be the whole hotel star rating thing.  In a place like the D.R. or Mexico, you don't want to go any less than a 4.5 star (generally speaking), but in Aruba a 3 star is still very acceptable. The Renaissance Aruba is rated as a 4 star and it was a million times nicer than an alleged 5 star resort I once stayed at in the D.R.  I suppose it's all just a matter of opinion and preference, but that's my opinion and preference.
Anyhow, here's a sneak peek of Tiffany and Dustin's trash-the-dress session and wedding day!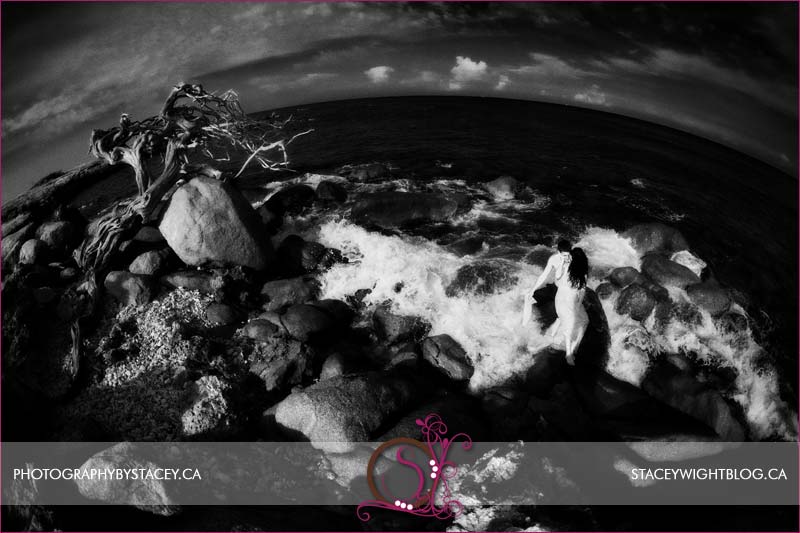 Trash-the-Dress session.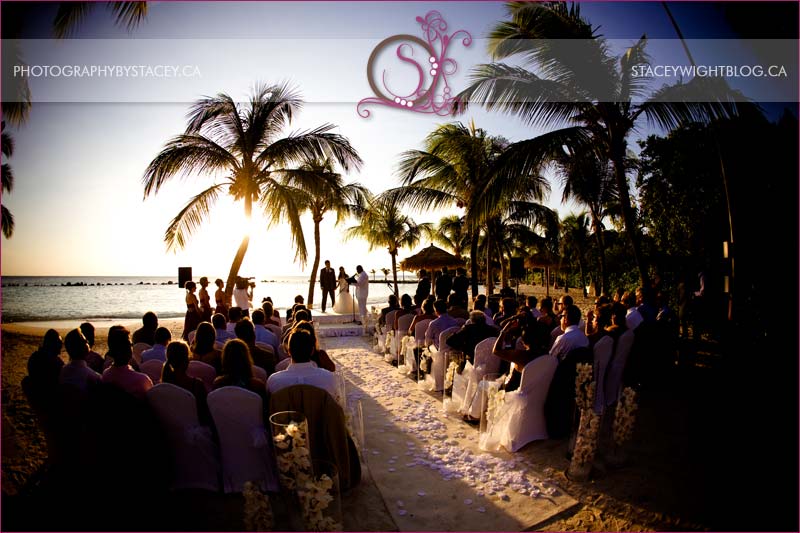 Sunset wedding on Renaissance Island – 40 acres of exclusive island.